We believe that innovation is key to staying ahead of the curve in the cleaning industry and providing our clients with the best possible solutions to their cleaning needs.
crs Facility Services takes pride in personal responsibility, which is our competitive advantage. We have hands-on operational managers who ensure that our clients' expectations are not just met, but exceeded.
We have created a culture that encourages our employees to provide a personalized level of service that is unique and quality-driven. We also prioritize problem-solving before it becomes an issue for our clients. This is how we do business, and we are committed to maintaining this approach. Our software is designed and built specifically for maintenance management.
"To cultivate life-long relationships with our clients by offering the best total solution for them. This is supported by our commitment to go above and beyond, not occasionally, but routinely in our effort to develop deep-rooted customer loyalty."
Our Leadership Team has a combined experience of 100 years. They guide our crs family to new heights, ensuring the very best service experiences are had by our clients.
Our Management Team are skilled professionals who strive to provide excellent service to clients. It is their job to ensure you have the best possible experience with crs Facility Services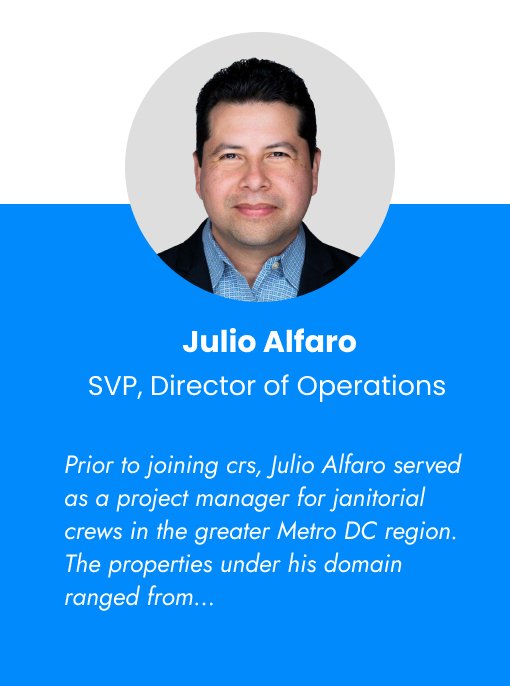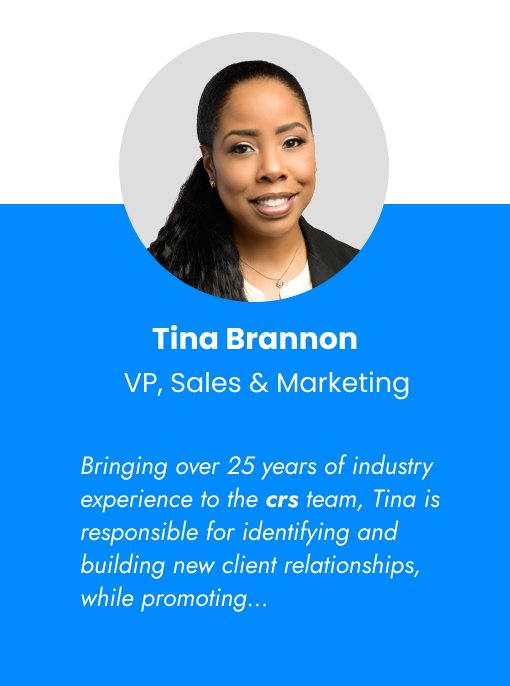 Our Operations Team has over 260 years of combined experience in commercial janitorial services. Most of them have spent their entire careers with crs Facility Services, and we are grateful to have them be such long standing members of our team. They are the backbone of our business and the real differentiator to our outstanding services.
crs Facility Services has provided high-quality contract cleaning services for well over two decades to customers, both commercial and private, across multiple regions of the United Sates.
Discover unmatched cleanliness and expertise with crs Facility Services!
crs Facility Services has pledged to do our part to help sustain the environment and to protect and enhance the well being of our employees and their families. We are committed to implement, in all feasible areas, the right processes, equipment, and solutions that respect and preserve our natural resources. Our mission is to help lead our industry in preserving the environment by continuing to learn and share our knowledge of all green initiatives.